Image Source – Instagram
The whole nation is immersed in the beautiful celebrations of Ganesh Utsav. Many Bollywood celebrities were seen today heading out for the three day Ganesh Visarjan. Neetu Kapoor also took to her social media account and remembered her late actor-husband, Rishi Kapoor, during the festivities. The Kapoor's would also welcome Ganesha during Ganesh Chaturthi every year. Rishi Kapoor was very fond of the festival was always seen in high spirits when he welcomed Ganesha.
Taking a walk down memory lane, Neetu Kapoor took to her Instagram account and shared a throwback picture of Rishi Kapoor. In the picture, Rishi was seen all smiles as he held on to a Ganesha idol.
Sharing the picture, Neetu wrote in the caption, "Celebrating in heaven(sic)"
Check out the post below: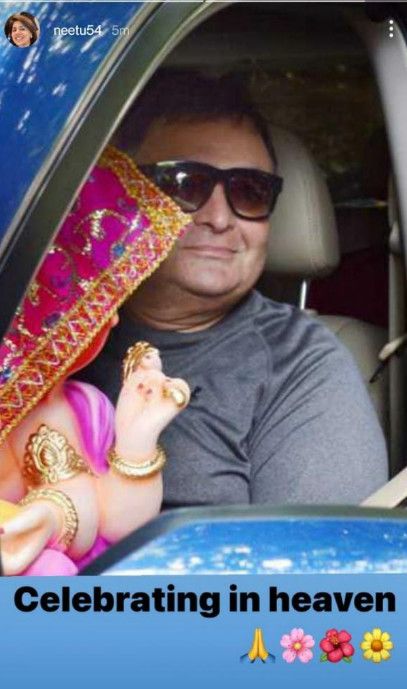 Image Source – Instagram
Rishi Kapoor left a huge void as he passed away last year. His demise sent a shockwave in the nation as his fans were in mourning for days. The legendary…