Bangalore, First Published Oct 11, 2021, 6:57 PM IST
Last year because of Covid 19, not many went out to celebrate Durga Puja. The puja happened on a very small scale in a few places without big idols and grand pandals. However, this year in Kolkata has again decked up with beautiful lights and creative puja pandals.
Durga Puja is not only celebrated in West Bengal but also around India in an exquisite way. So, let us look at seven cities in India where Durga Puja is celebrated in a grand event. This year puja began on October 11 and will go on till October 15.
New Delhi and NCR: From CR Park to Mayur Vihar to Noida or Ghaziabad, the capital of India, is one of the best places to visit during the puja. Delhi lights up during the Navaratri season and how. Not just Bengali in Delhi but also non-Bengali also take part in the pandal hopping.
Also read: Navratri 2021: Know the importance of nine days, nine colours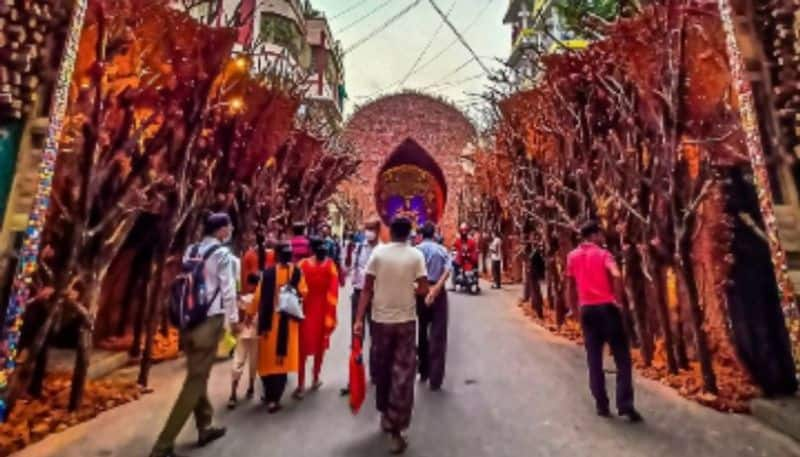 Mumbai: We have seen many celebs visiting Durga Puja pandals…
#AliaBhatt