The Federation of Indian Chambers of Commerce & Industry (FICCI) will launch 'Corona Ko Harana Hai' – a multilingual mass media awareness campaign about COVID-appropriate behaviour, targeted at families to protect themselves from COVID.
The campaign will be featured across the country via mass media, including TV, print, radio, and digital media starting today, with the slogan ''Har ghar ne thaana hai, Corona ko harana hai'.
FICCI, along with its members, has created a comprehensive communication plan in different languages, featuring popular and well-respected personalities, led by Akshay Kumar in Hindi, Marathi, and Punjabi, Arya in Tamil, Chiranjeevi in Telugu, Punit Rajkumar in Kannada amongst others.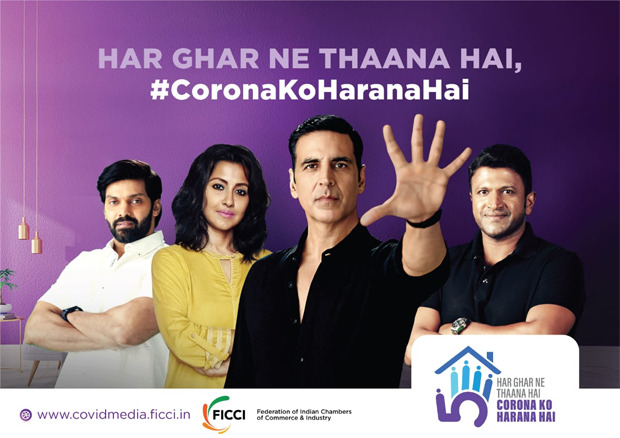 The second wave of the pandemic has been dreadful – its intensity and virality calls for urgent collective action. FICCI's Media and Entertainment committee has come together to support the government's efforts to increase awareness and sensitise audiences about…